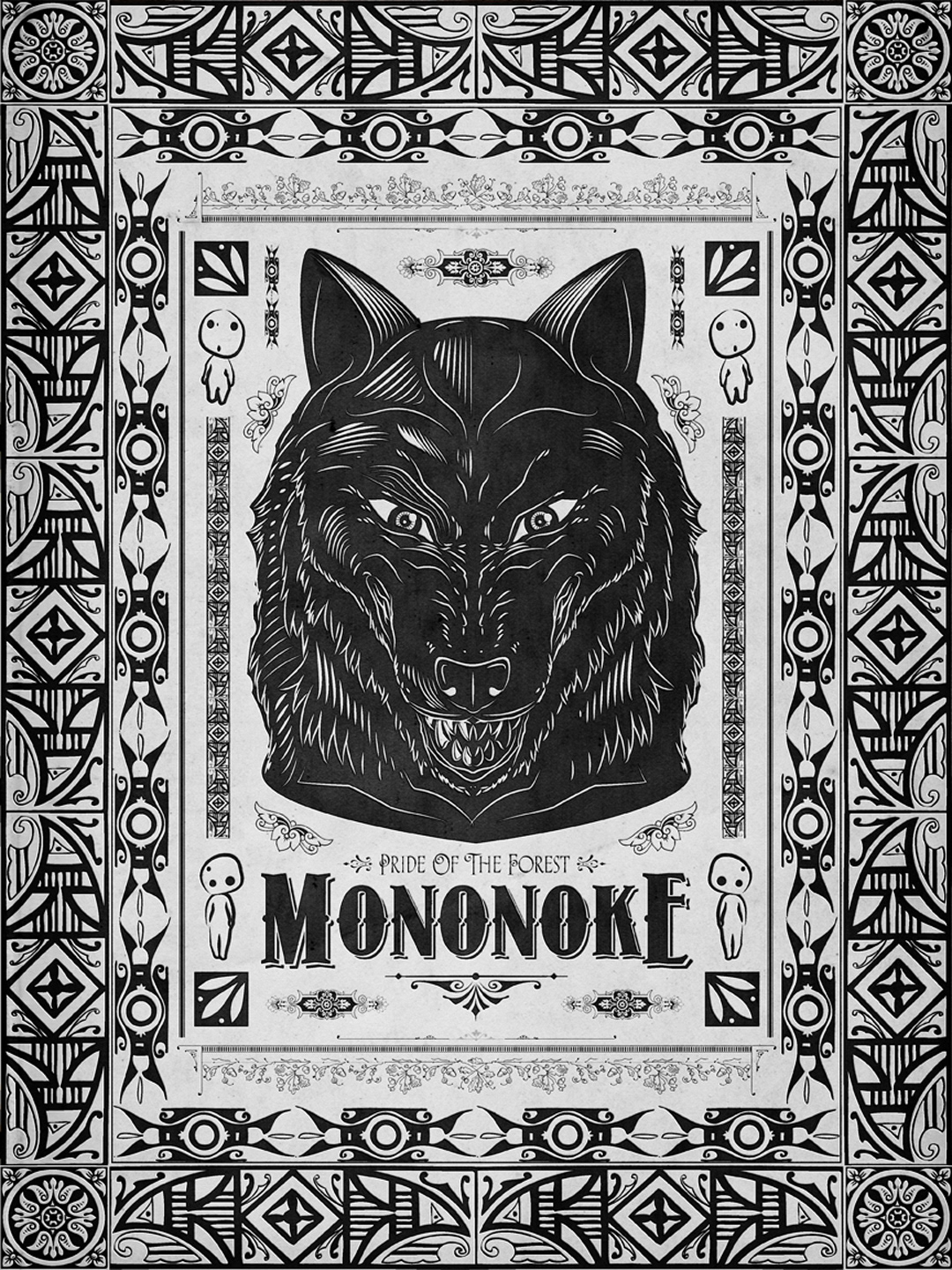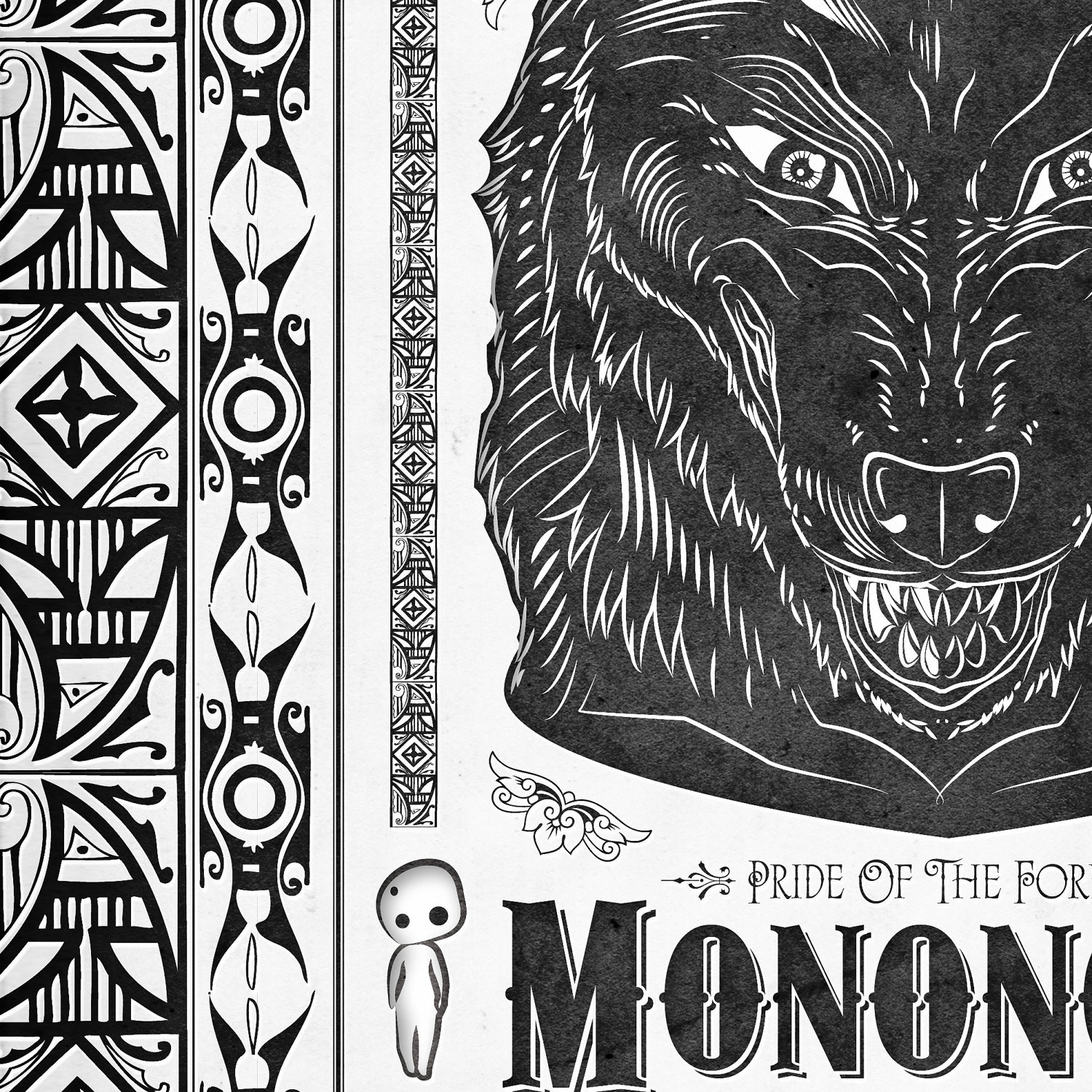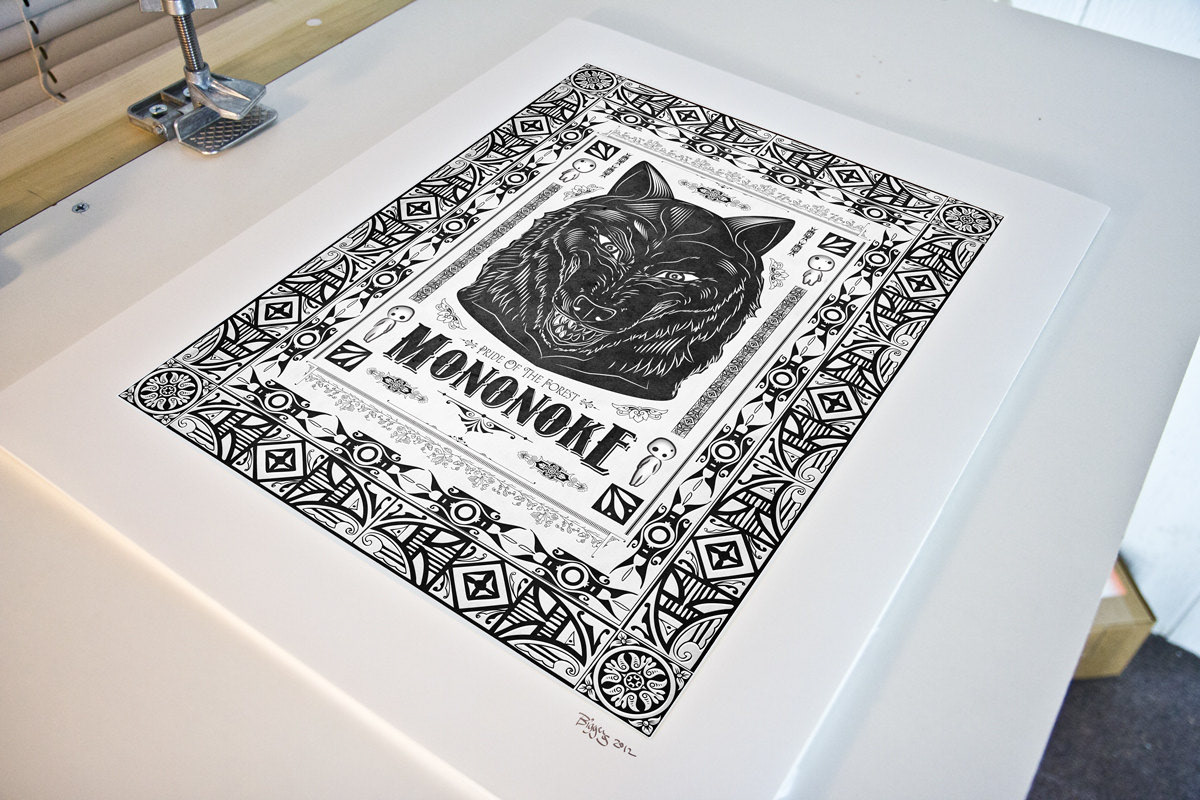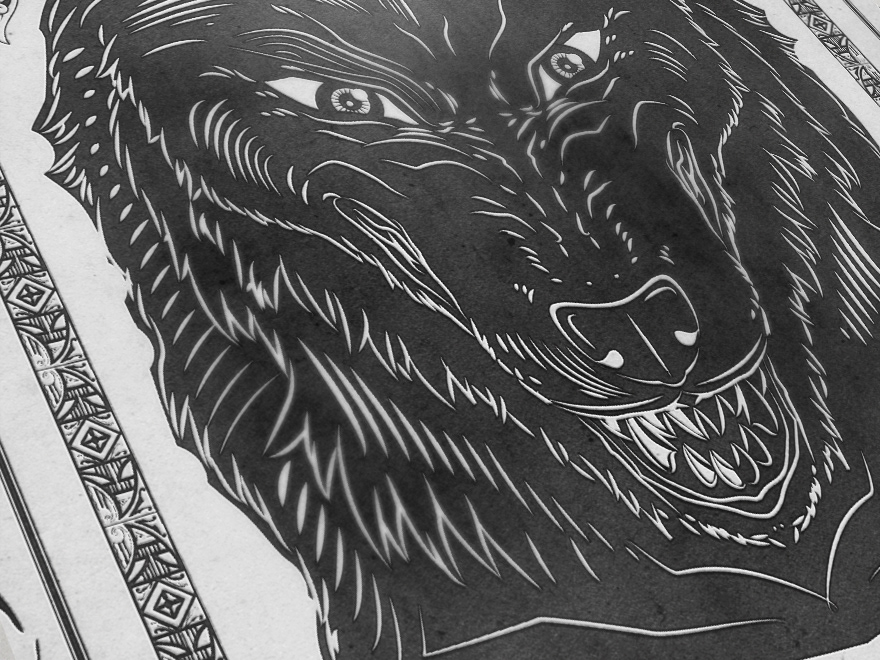 Miyazaki's Princess Mononoke
Wolf Line Art. Pride of the Forest.
This is a signed museum quality giclée fine art digital print. 
Designed by internationally published multimedia Geek Artist, Barrett Biggers.
Princess Mononoke also known as Mononoke Hime in Japanese is one of Hayao Miyazaki's greatest animated films to date. In my original geek line artly style, Miyazaki's film Princess Mononoke inspired this wolf and typography art piece.
Hand-signed by me, the artist, of course! I sign on the white area of the print below the artwork, bottom right corner. Please let me know if you do not wish me to sign the art ahead of time!