Laputa Vintage Letterpress Geek Art
Legend of Laputa. Limited Edition geek art illustration and design for Brussel's Made in Asia art show and convention in 2013.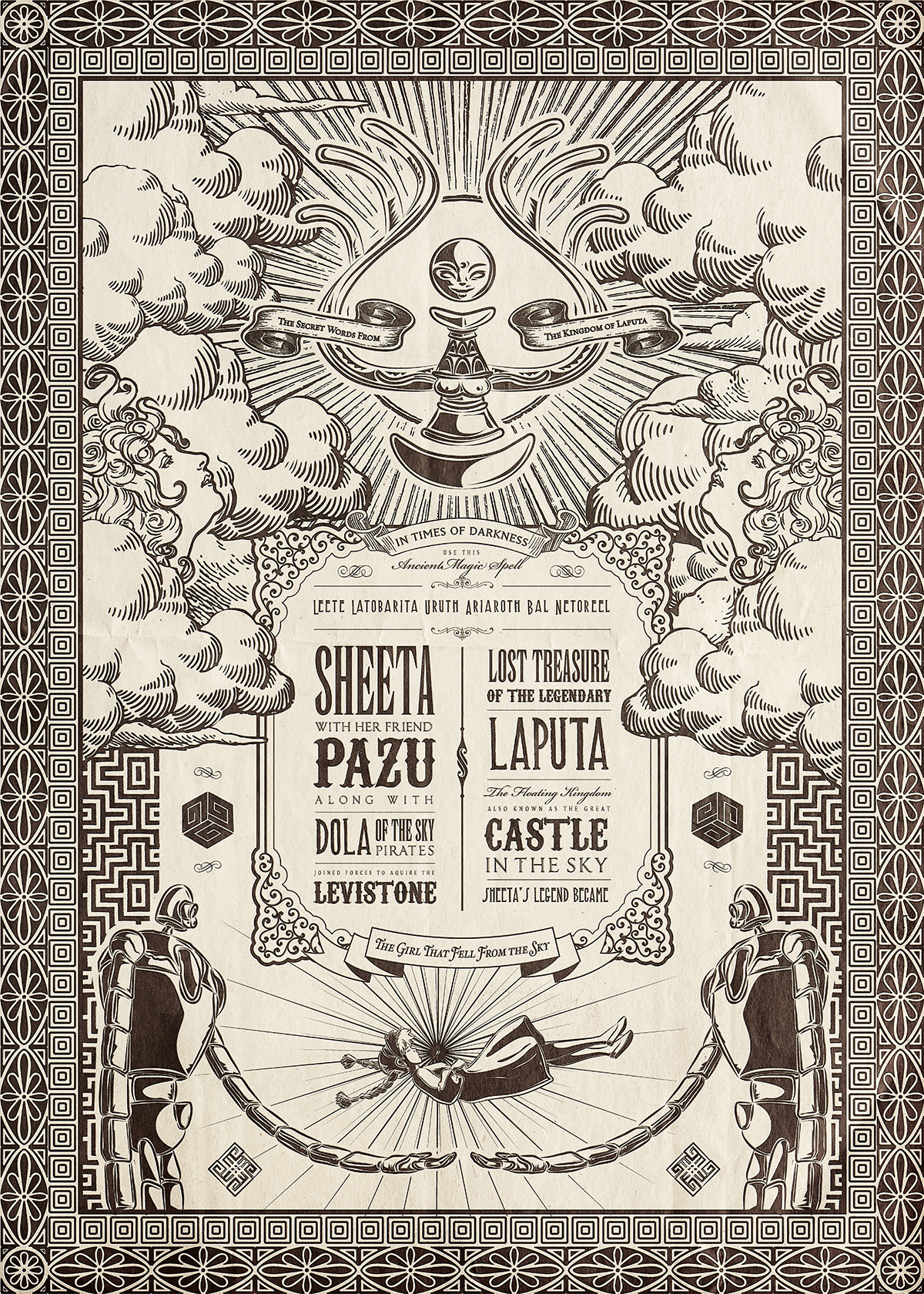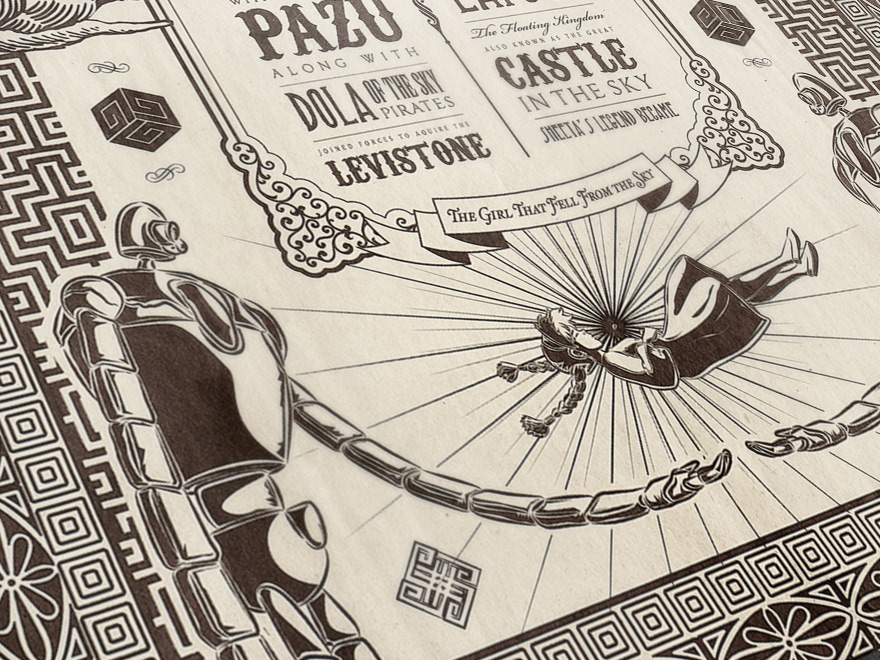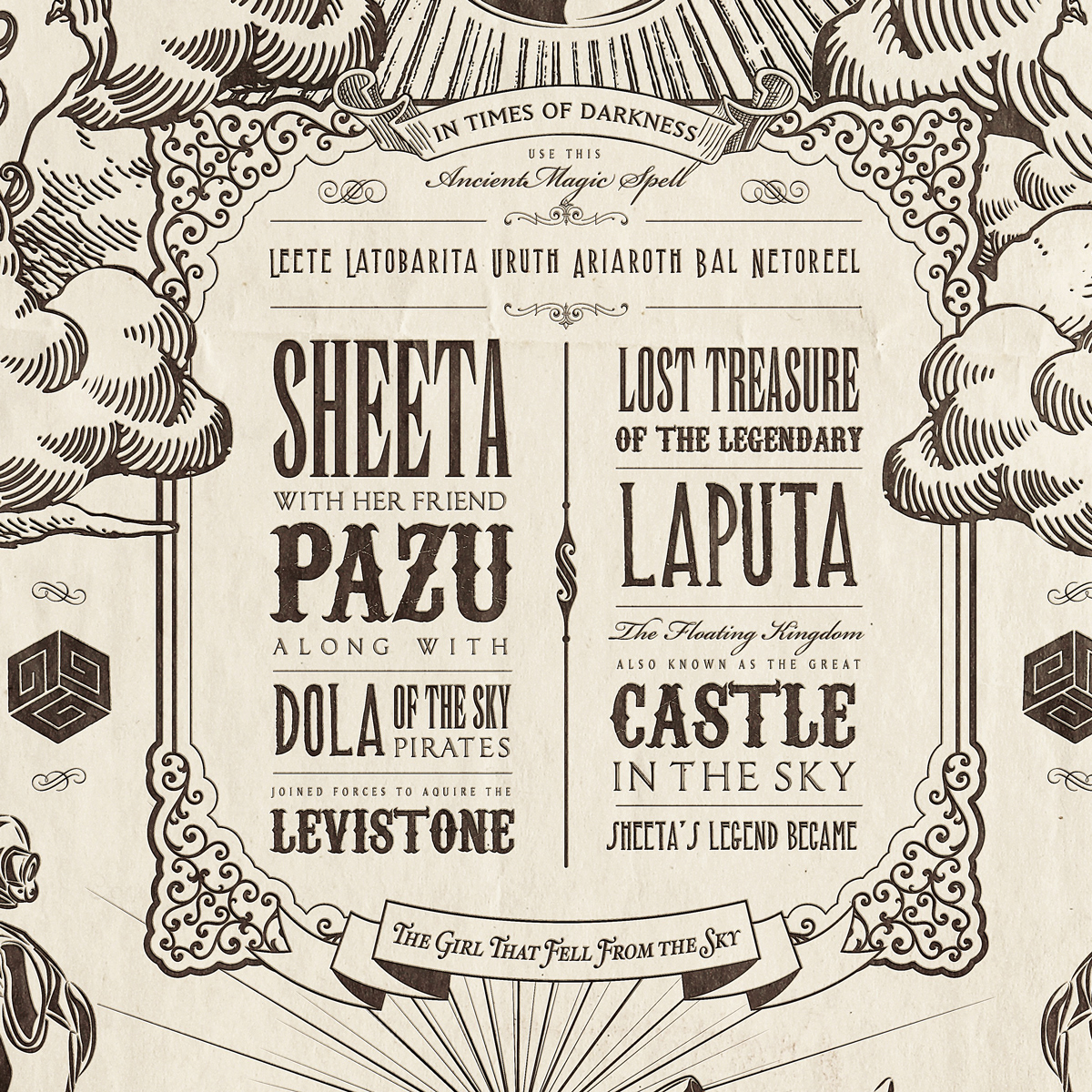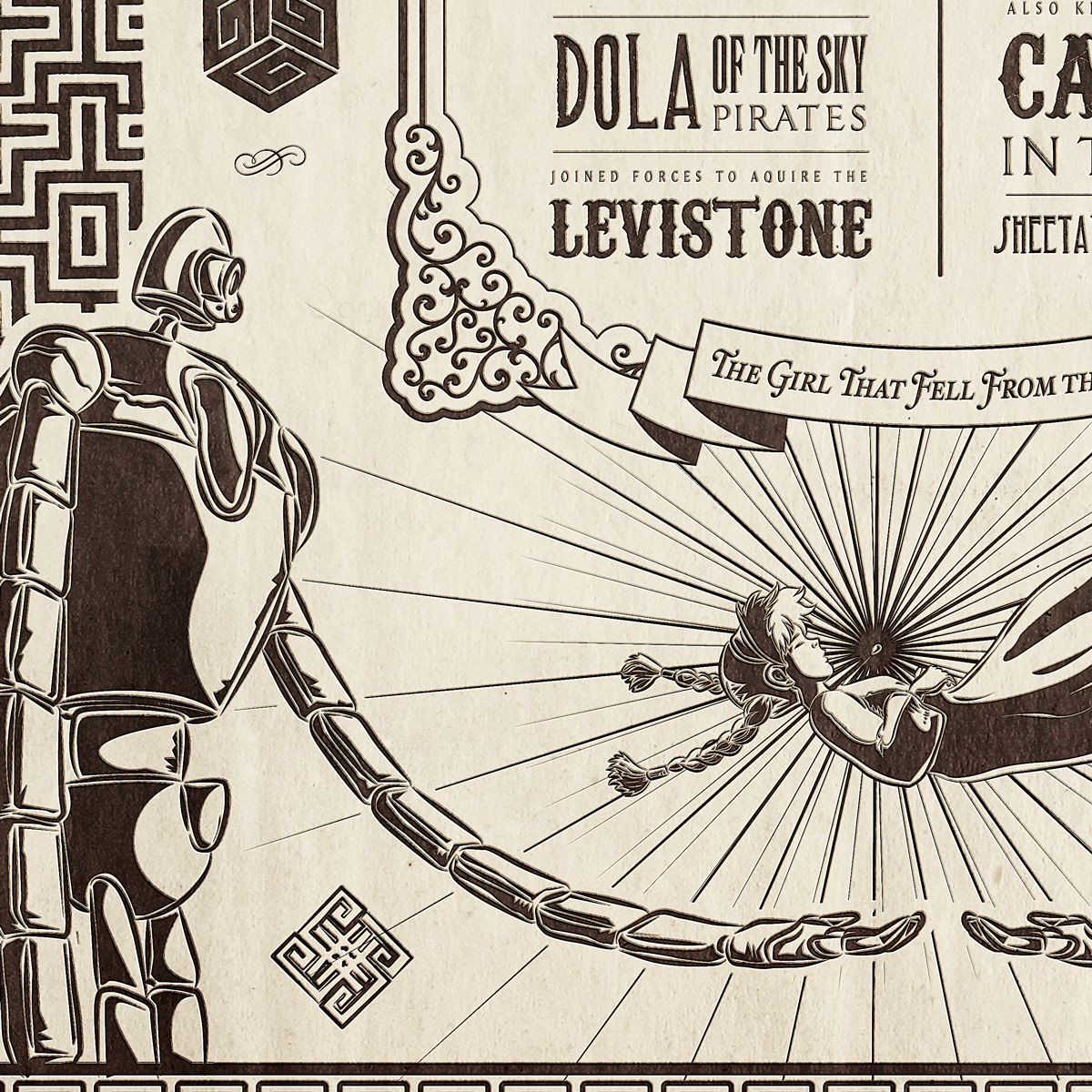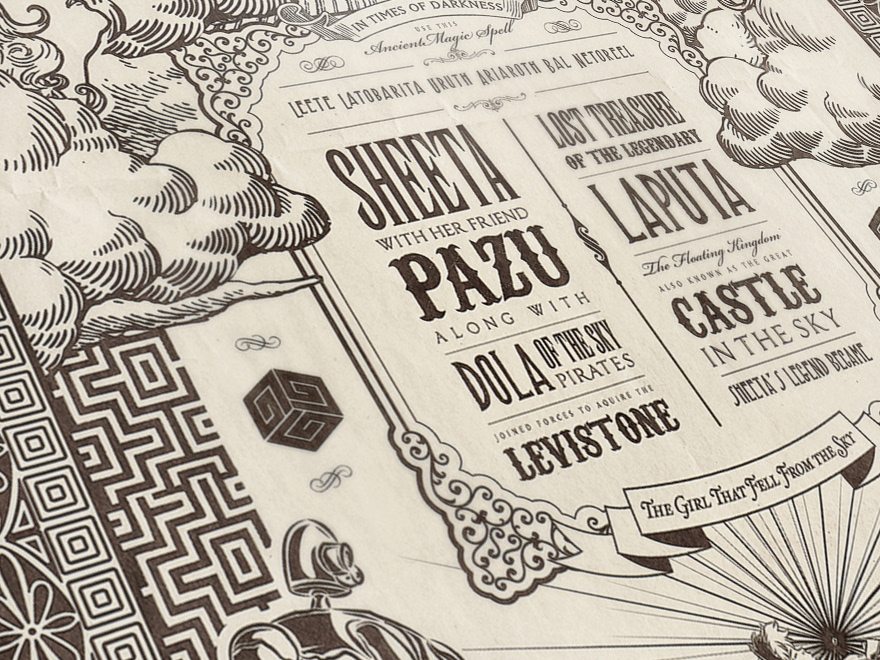 Legend of Laputa
Limited Edition 
Vintage Geek Art
.
Based on the characters and icons of Hayao Miyazaki's wonderful animated film "Laputa".
For the Brussel's upcoming 2013 Made in Asia artshow. 
Designed by internationally published multimedia Geek Artist, Barrett Biggers.
This composition is a digital illustration and vintage lineart typography called Geek Line Artly.